BEAZER HOMES SUMMERFIELD : THE FRANKLIN MODEL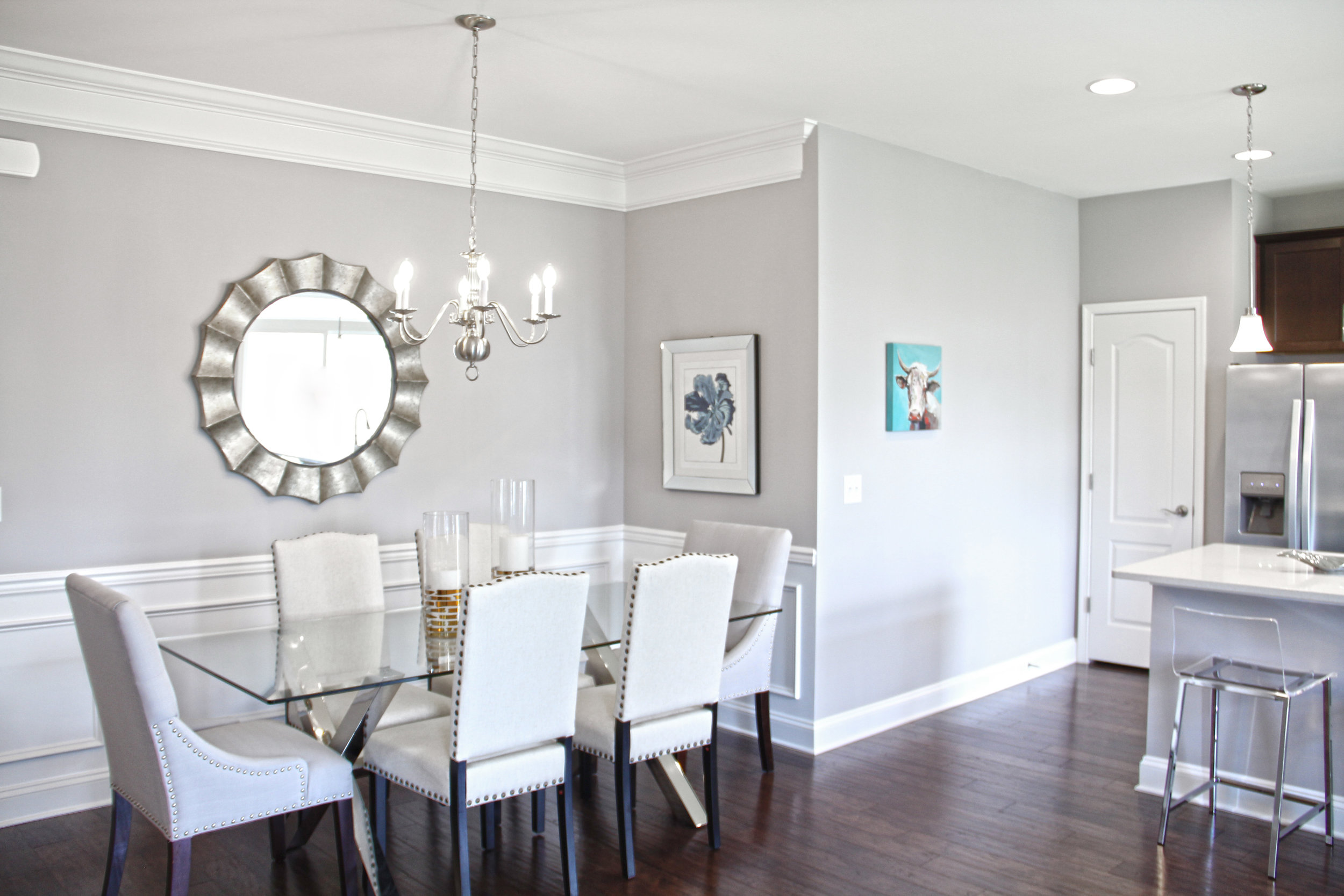 This model is probably my favorite, simply because I can relate to its design components. As I am a lover of all things white and airy, the mixture of modern elements and touches of glam in this model, had me head over heels!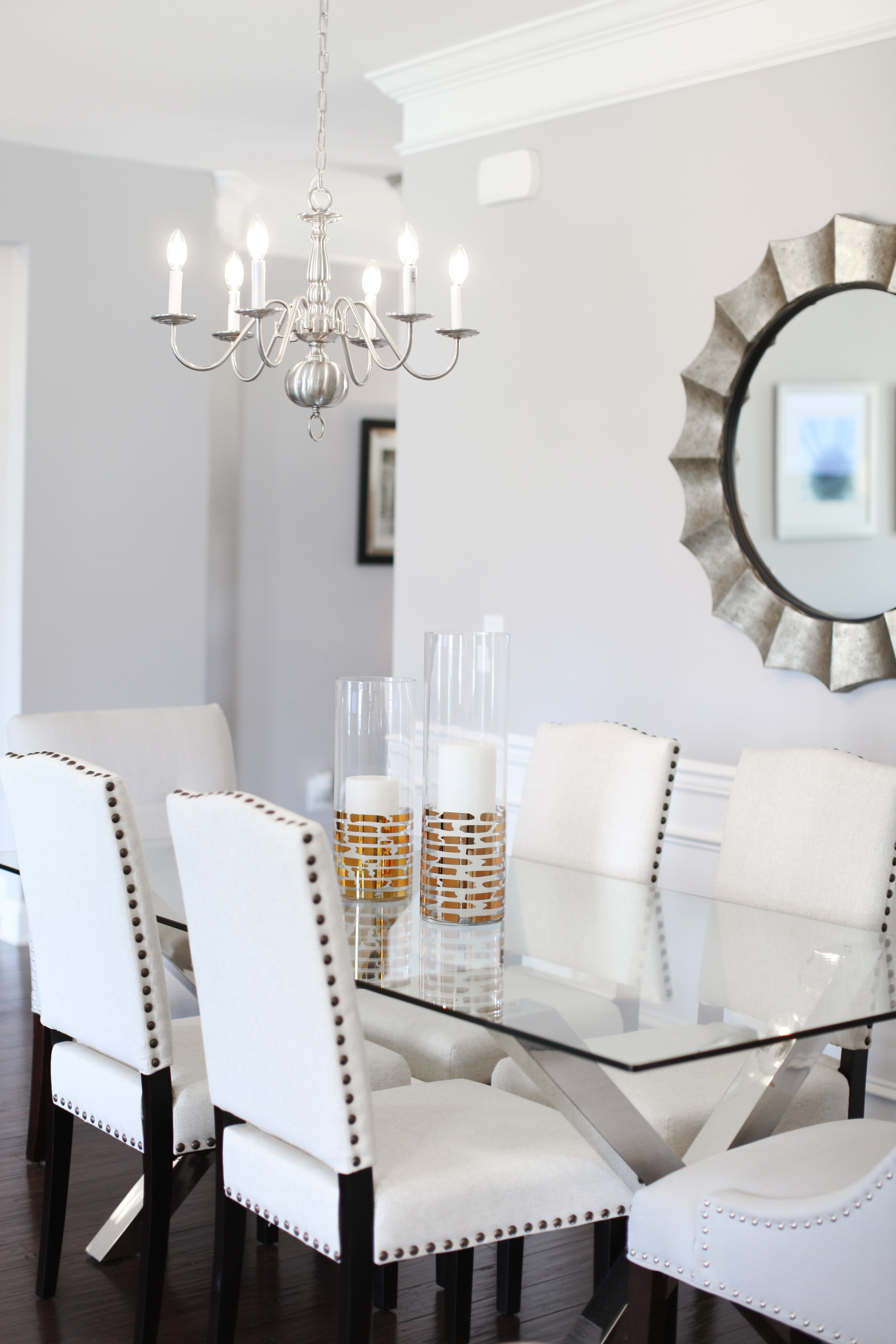 Are you swooning over the paint color in this model? If so, head on over to your local Sherwin Williams the color is Agreeable Grey, it is really the prettiest most calming color!
By now I am pretty sure you have picked up on my love for Beazer Homes, amongst many of their wonderful aspects, one of my most favorite is their ability to give their homebuyers choices. When we first walked into the townhome model, our mouths dropped at how open the floor plan was and just when we thought it couldn't get any better we were informed we could either have this style or this style. It was such an awesome experience to be able pick from different floorplans all within the same price point.
My most favorite experience of all was visiting the design center. Mike and I were so giddy over the entire process, we loved how patient Beazer's design consultant was with us. We also loved how honest she was with me in steering me to better quality items that would matter in the long run or shying me away from things that I could add later on.
CAN YOU SAY QUARTZ? OH YES!
Upon visiting the Design Center, I had a binder with all of my favorite styles for each room and Beazer did not disappoint or cause me to settle with the options they had available. Although we were picking out items for our first home, the process felt as if we were designing our dream forever home.
Summerfield was once owned by my grandfather who purchased the land back in 1953. He held onto it for over 60 years before making the decision that it was time to part with the land. After several builders showed interest in the property, my grandfather picked Beazer Homes because of their long history in the building Industry and their commitment to building ENERGY STAR® Certified Homes. Summerfield was once a working animal farm with cows, chickens, pigs and horses. My grandfather was involved in the process of determining what the neighborhood and homes would look like. He wanted to go for the "Barn House" look so that the neighborhood would have a serene country feel, even though it's only 4 miles from downtown Fredericksburg. The "Barn House" look includes stone work, metal roofs, barn-style garage doors and a combination of vertical and horizontal siding. Summerfield is a small jewel tucked away in a great location in the middle of everything, right off Route 1.
My favorite feature that Beazer offers is the double-sided fireplace that is showcased in our Oxford model. It's a great way to stay warm on the back deck during the cooler months or relax in the cozy family room.
Homeowners love that Beazer gives them choices. Including Choice PlansTM, which allows you to change the layout of the most loved rooms, including the kitchen or master bath, at no additional cost. Many builder charge homebuyers for any changes to the original drawings. Beazer also offers Mortgage Choices, which selects the top lenders in the area to compete for your business so you know you're going to get the best rates and top notch customer service. We also allow customers to choose any color cabinets, flooring or countertops. Many builders limit you to certain packages that can't be mix and matched. Beazer is all about choices!
Loved this collaboration? Well, it isn't over yet! Next Wednesday June 14th at 11am, I will be taking over Beazer's Instagram live in an exclusive home tour of my actual home! Be sure to follow them on Instagram here so you don't miss out!!